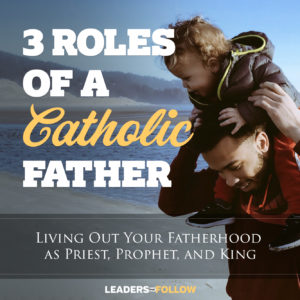 In a world where feminism has infected and perverted our true understanding of the roles of man and woman in the world, the devastating effects can be seen most prominently on display in the family. Men have forgotten what it means to be a father and lead their families and households. In this talk you'll rediscover exactly what that role is.
When we are baptized it is understood that, like Christ, the three-fold role of priest, prophet, and king is bestowed upon us in a unique and indelible way. All of us as Catholics are called to live this reality, but it rings especially true for husbands and fathers. In this short talk you'll come to know and appreciate what it means to be a Catholic father.
This talk was recorded live at St. Rose of Lima Catholic School in Simi Valley, California.