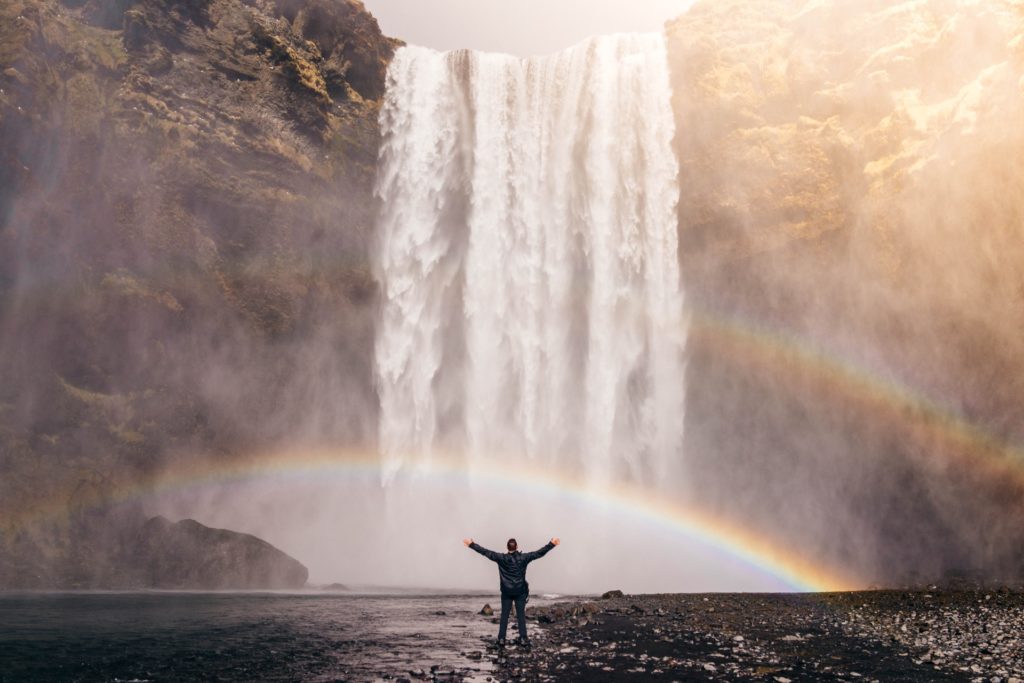 We went home and in true Mexican tradition we had a party. After all we were celebrating both my birth into this world and at the same time by coming into the family of God. We were still new to town so there were only a few family members and a couple neighbors present to celebrate. Gathered inside our small apartment on that hot summer day, I remember making margaritas and the alcohol leaving a bigger impact on me then the sacrament. I still didn't sense anything or feel any different having been baptized. I thought maybe I had been cheated, or maybe I had done something wrong.
But as the weeks the passed I became aware of some of the sinful behaviors in my life and felt called to set them aside. I gave up pornography from one day to the next. I cut back from drinking and stopped the weekly routine of buying a 24-pack with our groceries. I bought a Bible and a Catechism and carried them with me wherever I went. It was then that I recognized the change, something was different about me. The Spirit was calling me to holiness, leading me away from sin and closer to God. Little by little God began to mold me "like clay in the hand of the potter" (Jer 18:6).
A New Life
I think back to the end of the famous story of Noah. After God had sent down rain on the Earth for 40 days straight, everything was destroyed, even the people He had created. Their sins perished with them in the waters. It was the end of the world. But as promised after the allotted time the rains stopped and waters began to subside until the ark came to rest on the top of a mountain and Noah's family stepped into a new life in a new world.

The Subsiding of the Waters of the Deluge, Cole Thomas, 1829
I'm sure that as they left the ark they probably didn't fully understand what had just happened. It probably took them quite a while to take it all in, and maybe they didn't feel any different at first. There was probably some doubt as to whether another cataclysmic natural disaster might come to destroy them for good this time. The next time it rained was probably a traumatizing experience for them, to think that it might be another of God's floods. But then they looked up at the sky and realized that God was true to His promise. The rainbow that stretched across the sky reminded them that God had made a covenant with them.
"This is the sign that I am giving for all ages to come, of the covenant between me and you and every living creature with you: I set my bow in the clouds to serve as a sign of the covenant between me and the earth."

Genesis 9:12-13
Their fears ceased and awe overtook them as the realized that God had given them a new life. They were not the same people who had escaped the wrath of God on the giant ark filled with animals. That rainbow was a sign of their new life and newfound relationship with God. It didn't mean they were perfect people, but they were on the right path now, journeying with God into a new life.
Remembering How God Saved Me
I can relate to Noah and his family. I remember the days after my post-baptismal epiphany being so filled with light. Looking at world around me left me overcome with joy and filled with awe. The mountains were majestic. The sky a beautiful tapestry hung up for me to see. Everything took on new meaning for me.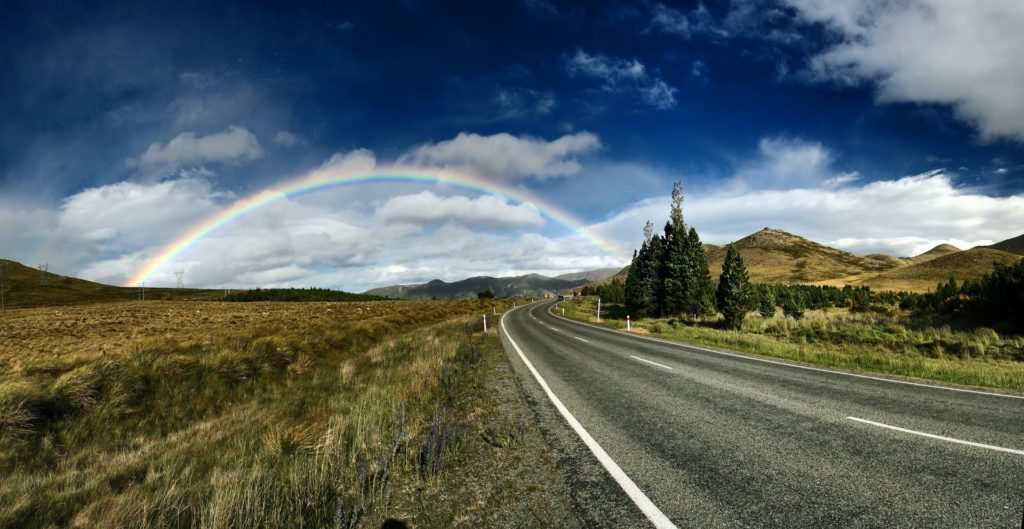 And as Noah and His family enjoyed friendship with God in special relationship with Him, I too couldn't help but feel like I was living in relationship with God. My former life grew more and more distant, and I began to experience the life-changing power of God's mercy and the transformative power of His grace. I was a new man.
As I looked up to the cross, I realized it was my rainbow. For to Noah and his family God had hung His arch in the clouds as a reminder of His promise, and Jesus hung on the cross and gave up His life as a reminder of God's promise. Jesus Christ crucified was a reminder to me of the death I experienced in baptism, death to myself, to my former life. And it showed me the path I was to follow in my new life, a life in which I was no longer the leader, but the disciple, trusting in the perfect will of my master, following not just His teachings, but His example.
The Amazing Grace of the Sacraments
There is abundant grace in the sacraments. And sometimes we don't see it or realize it in the moment, because we are distracted or blinded from it for whatever reason. But as we grow and walk with God we see His grace at work in our lives. Although on the day of my baptism I didn't feel or see or hear anything, I know that at the moment those waters poured down over my face my eyes were opened, the eyes of faith.
"So we are always courageous, although we know that while we are at home in the body we are away from the Lord, for we walk by faith, not by sight."

2 Corinthians 5:6-7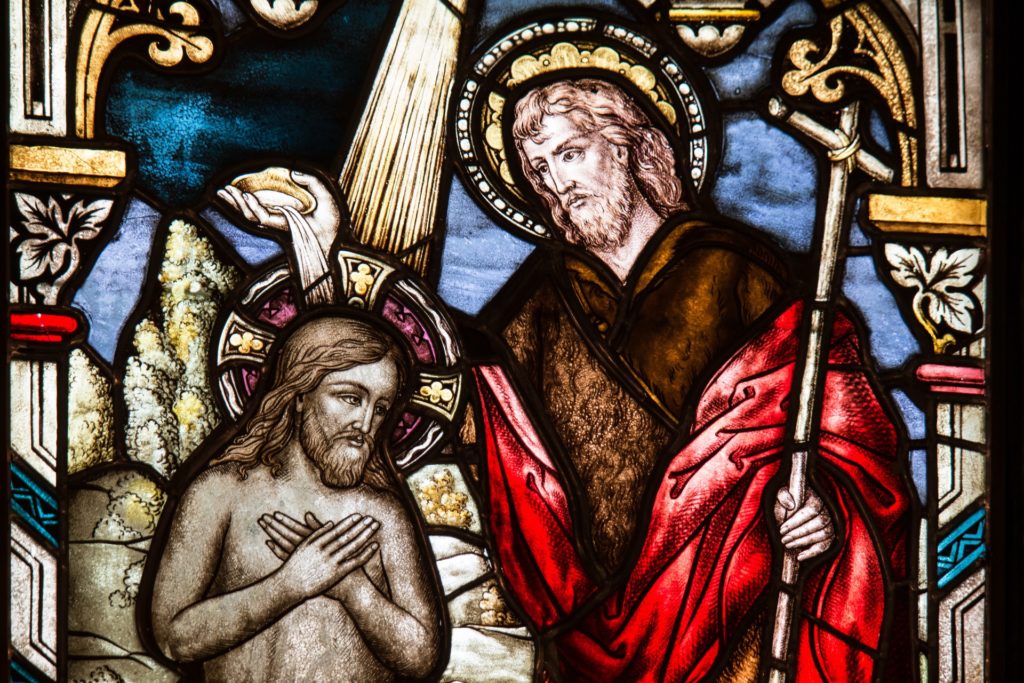 The Baptism of Jesus by John the Baptist
I know that just as when Jesus was baptized by John the Baptist in the River Jordan, the Holy Spirit came down from Heaven and although I didn't see it "in the form of a dove" it entered me that day and has never left, continually leading me into deeper relationship with God. And just like that day God smiled as those powerful words left the mouth of the priest and His voice boomed from Heaven saying "this is my beloved son, in whom I well pleased." God loves me. He loves me enough to let His only Son die for me on the cross that I would live in intimate relationship with Him, that I might be able to call Him my God, but even more so my Father.
The Cross is True Love
Looking the crucifix I see the most powerful expression of the love of God. It gives me hope. It leads me forth. It assures me that God hasn't given up on me. The crucified Christ is for me what the rainbow was for Noah. Now I understand why every Catholic Church has a crucifix, to remind us of that promise, just the like the rainbow did for Noah and his family. That's why I wear a crucifix around my neck. That's why I don't lose sight of Jesus on the cross, even though I trust in the power of His Resurrection from the dead.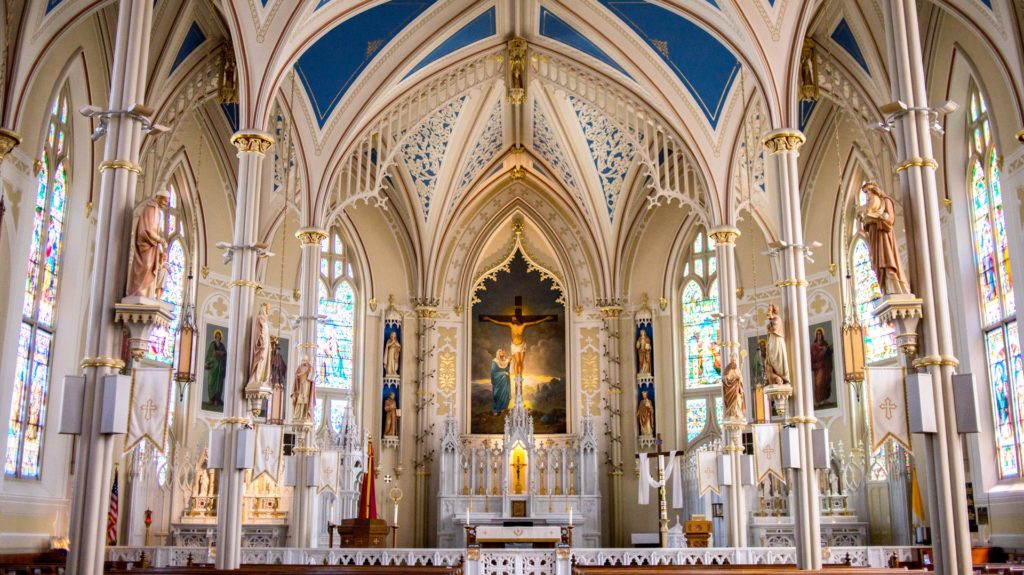 "For Jews demand signs and Greeks look for wisdom, but we proclaim Christ crucified, a stumbling block to Jews and foolishness to Gentiles, but to those who are called, Jews and Greeks alike, Christ the power of God and the wisdom of God."

1 Corinthians 1:22-24
And that's why I say like St. Francis of Assisi would say each time he saw the cross, falling to his knees in adoration of God: "We adore You, O Christ, and we bless You, because by Your holy cross You have redeemed the world."