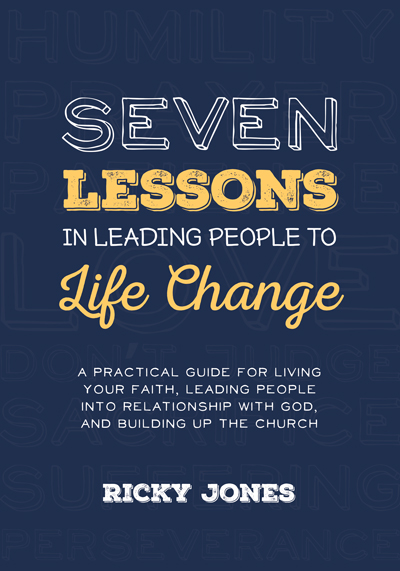 You have friends and family members who have left the Church, turned their backs on God, and want nothing to do with their faith. Yet you love them and in your heart you want what's best for them, which you and I know means living in relationship with Jesus Christ. So how do you get this message across to someone who doesn't want to hear it? How do you share your faith with people in the hope that you might lead them to life change?
The Church has consistently said that it is by your personal example that you will lead others to Christ. You must be a witness, not just a teacher. The problem is that in our world there are so few Christians who are authentic witnesses to Christ, whose lives are a reflection of who God is. What we need now more than ever is men and women who will be these witnesses. If it doesn't happen, then things will continue to get worse. People will continue to abandon their faith in God. The Church will grow smaller and smaller.
Yet there is still hope. The solution to the problem is you! You can be that witness. You can reach the people in your circle of influence and lead them to life change.
In my time as a catechist and parish leader I have experienced the power of life change in relationship with Jesus Christ and I have made it my mission to lead others into that same experience. Over the years I have been very intentional about being an effective leader, and I have learned many lessons. These lessons are what I want to share with you in my book Seven Lessons in Leading People to Life Change – A Practical Guide for Living Your Faith, Leading People into Relationship with God, and Building Up the Church. In it I share seven lessons I've learned and that I know will help you to become a better disciple and a more faithful leader. This book will help shape you into the effective evangelizer that the Church needs.
The book is ready, but before it launches I will be offering a series of weekly workshops where we will dive in to these seven lessons, share our personal experiences, learn from them, and grow together in our faith. It all starts on Thursday, July 2nd at 7:00pm at Mary Immaculate Catholic Church in Pacoima, CA in Auditorium #1. Click here to view a map and get directions. There is no charge for these workshops and I encourage you to bring a friend. Join me in this mission and with the grace of God together we will lead the world to life change. Please share this message with those you know who might be interested. The more the merrier!
Please RSVP
In order to help us plan for this event we need to know how many people to expect. If you plan on attending please RSVP below and you will be signed up to receive a free digital download of the Seven Lessons in Leading People to Life Change ebook as my gift to you. You will also get first access to the printed version of my book which is not even for sale yet! I hope to see you there!
[contact-form-7 404 "Not Found"]