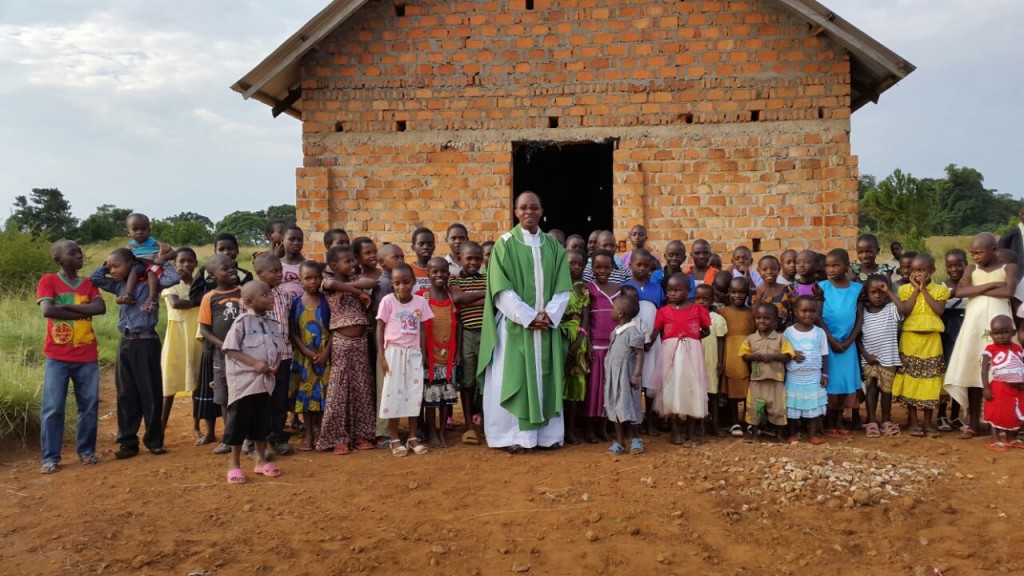 This was my view of faith formation until just recently as well. Then I met Fr. Switbert Mujuni. One of the amazing things about the internet is that it has the ability to bring people together even across incredible distances. That's how I came in contact with Fr. Swit. He had received one of my emails and replied to it telling me how much he agreed with what I had shared in the article. The strange thing is, which he was later to reveal to me, he never subscribed to my email list. However, he received the email and there began a conversation back and forth over several days.
It's funny, but he actually thought I was a priest. I quickly explained that I was a different kind of father. Fr. Swit is the pastor of St. Lucy parish in Bumai, a rural area on the outskirts of Bukoba in Tanzania, Eastern Africa. He is a man of great joy and evangelical zeal. Yet, I soon became aware of the challenges he faces in bringing faith formation to his people.
When we think of a parish, we think of the church building. However, a parish is actually a geographical area. In the states, this usually equates to a neighborhood or even a town or city. But Fr. Swit's parish consists not only of his parish church, which was founded 60 years ago by white missionaries, but also the surrounding villages. In fact, the majority of his parishioners have never even been to the parish church. Their villages are just too far away and they have no means of transportation to get there. Instead, Fr. Swit goes to them. He meets them where they are. He brings Jesus and the Good News to his people.
These villages, where the people live in small houses built of mud bricks, don't have their own parish churches. But they do have outstations. These are buildings, most of them unfinished, where the people gather for Mass on Sundays. Many of these buildings don't even have roofs. And none of them have marble alters, golden tabernacles, or even pews. The people actually bring dried grasses to spread on the dirt floor.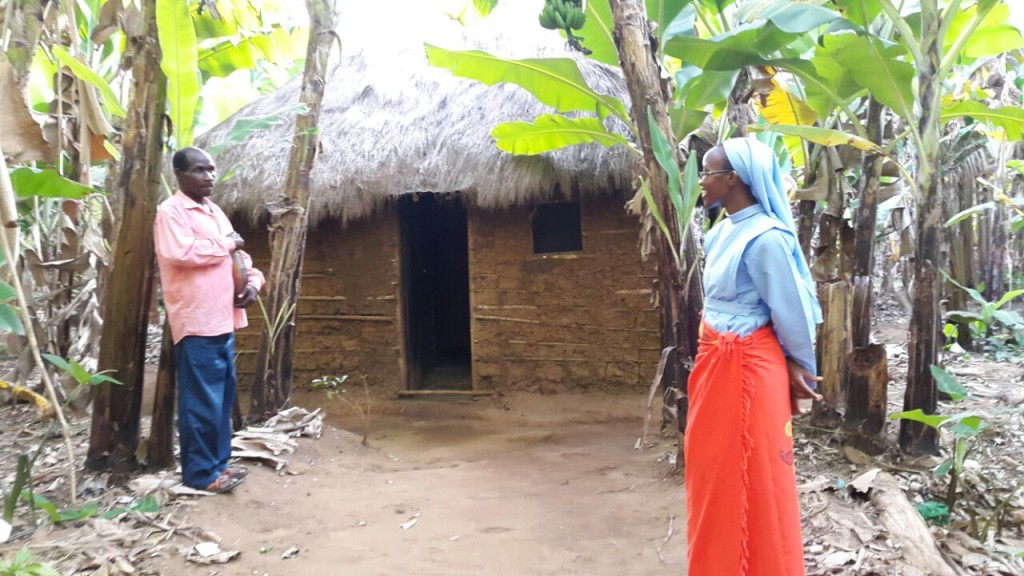 I was astounded to hear about these conditions, but even more by what I learned next. Fr. Swit explained to me that his parish is growing. People continue to enter to the Church, and many people who were led astray by other Christian sects have been finding their way home. Many people are receiving the sacraments, being baptized, confirmed, receiving first holy communion, and entering into the bonds of holy matrimony.
The unfortunate part about it is that they receive no sacramental preparation. Those huge faith formation programs that we were talking about earlier where people receive the religious instructions and catechesis needed to fully understand and live out the grace of the sacraments is basically non-existent. It's not that father doesn't want to provide this. He honestly just doesn't have the resources.
There are ten of these outstations, plus his parish church. On a typical Sunday he will celebrate Mass at his parish church, then head out to up to three of these outstations where he will celebrate Mass and spend time with his parishioners. Although he finds great joy in this, he longs to be able to do more. But he is only one man. He doesn't have paid staff, or large teams of catechist volunteers. Most of what he does, he does alone.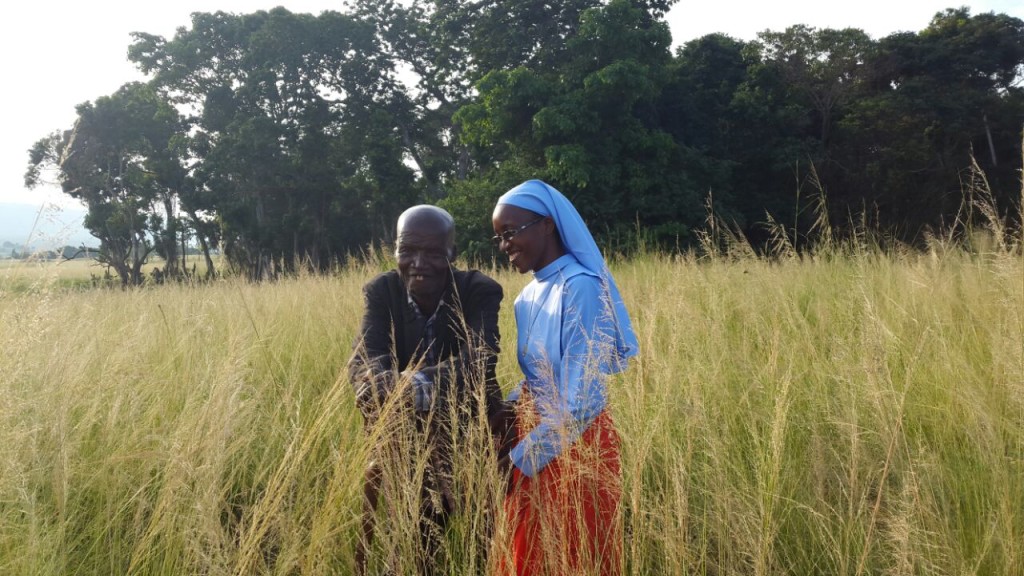 He said that there are some religious sisters willing to come to his parish and help with the task of catechizing and evangelizing the people, but there is one problem. They can't come unless they have a convent to live in. As soon as I heard this, I was moved to do something. Then he explained that the 75 million Tanzanian shillings needed to construct this convent is the equivalent of $35,000 here in the states. Right then and there I told him that I would see what we could do to help.
Within a month I founded a non-profit with my wife called The ROCK Association with the sole mission of providing resources and training as well as the construction of buildings for the purposes of faith formation in churches around the world. Our first campaign is called Building Up Bukoba and our goal is essentially to raise $35,000 to build a convent in Bumai.
This is where I need your help. Our campaign is based on a membership model. That means that people like you can sign up to become a member, committing to a monthly contribution of $20, $35, or $50. This way it would take only 150 people to raise the needed funds. I know there are tons of charitable organizations out there with missions to help people in many different ways. But I'd challenge you to think and pray about becoming a member of The ROCK, an organization that seeks to serve the deepest need of all human beings, to know and love God.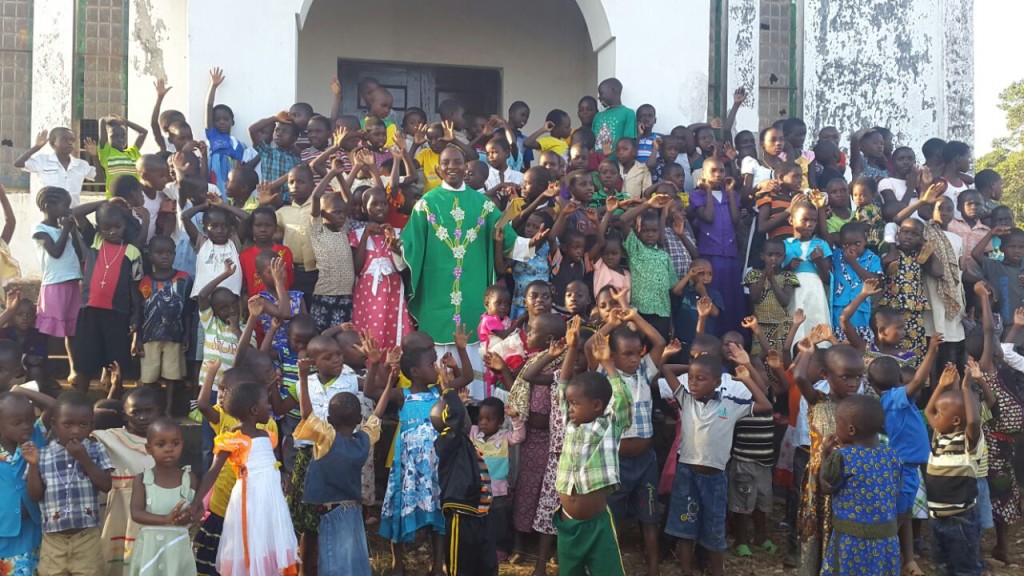 Even if you don't think you can commit to a monthly contribution, a one-time donation would also be a great help to us. We have almost no operating costs, other than a few bucks a month for payment processing. That means all the rest of the money goes directly to building the convent. And construction is already under way. The site has been chosen. The plans have been approved. And the bricks are already being made.
Your contribution to this campaign will literally help us to build this convent, one brick at a time. And through your generous support, we can join Father Swit in his mission to bring the much needed message of Jesus Christ to the people of his parish community.
Thank you for being a loyal subscriber to Leaders that Follow. May God bless you today and always!