Speaking & Live Events
---
Welcome to my speaking page! I've spoken and given talks at parishes and schools. I've preached to prayer groups. I've led retreats for groups large and small. And I'm happy to come and speak for you!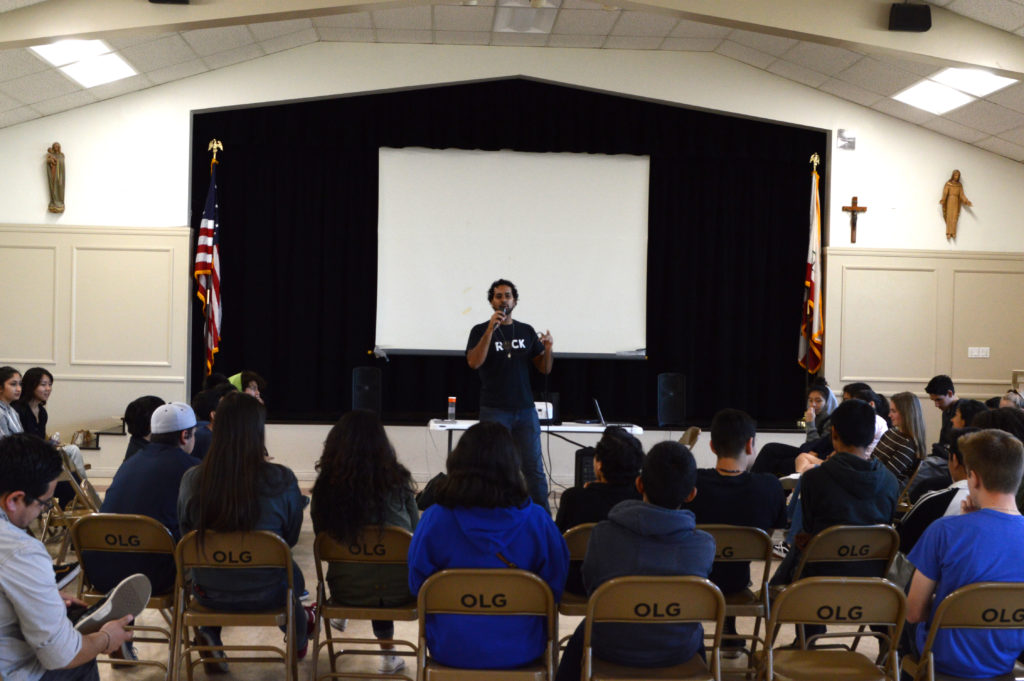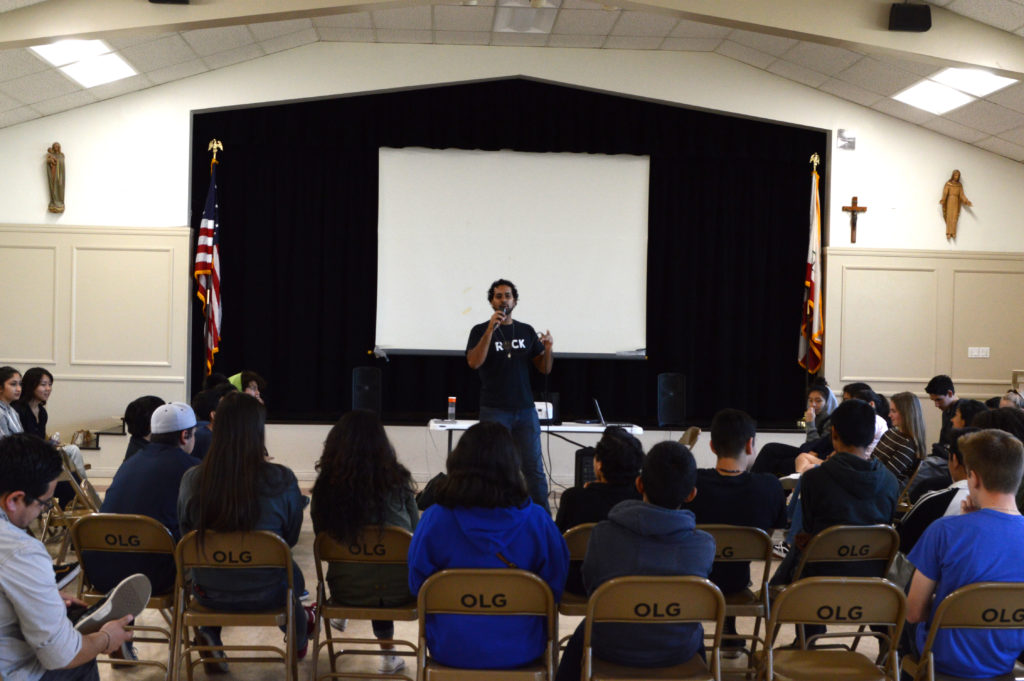 My audiences typically consist of catechists and church leaders, but my message is for anyone who wants to take their faith seriously. I usually speak about evangelization and how to better live your faith in order to lead others to Jesus Christ, as well as the topic of life change which is the new life promised to us when we live in relationship with God.
Most Popular Talks
Here is a brief list of some of my most popular talks. Additionally, you can visit the visit the shop to preview samples. Use the form below to contact me and I will provide you with a coupon code for free downloads.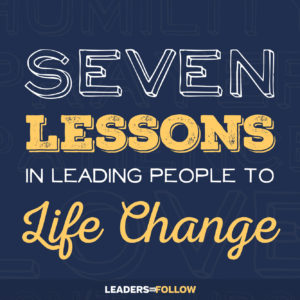 Seven Lessons in Leading People to Life Change
This is a seven-week workshop based on the lessons laid out in my book Seven Lessons in Leading People to Life Change. In this workshop I share from my personal experience as a catechist and parish leader. You'll learn how to more effectively share your faith with others without pushing them away. This is the perfect follow-up to a retreat.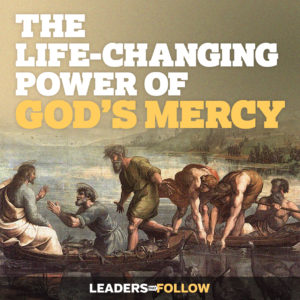 The Life-Changing Power of God's Mercy
In this powerful talk we look at one of the most pivotal people in the Gospel, Peter. When we first meet him he is Simon the fisherman. Then through a personal encounter with God's mercy his life is forever changed, yet his experience of conversion doesn't happen overnight, rather over the course of a lifetime. We'll talk about how conversion is a process that turns sinners into saints, just like Simon became St. Peter. Listen to this talk for FREE.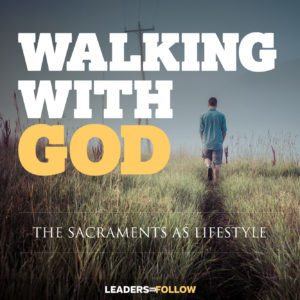 Walking with God
Let's be honest. Talks on the sacraments are often dry and boring, but that's because we go about it the wrong way. The sacraments aren't just things we do as Catholics. Instead they make up with the path which Jesus has called us to follow as His disciples. In this talk I revisit the theology of the sacraments as a lifestyle—the sacramental life. We look into the true meaning of each sacrament to see how through each one of them God reaches into our lives and touches us with the transformative power of His grace. This talk can be given as an individual talk or as a series.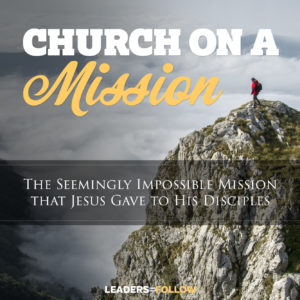 Church on a Mission
In his power-packed apostolic exhortation Evangelii Nuntiandi, Pope Paul VI reminded us that "Evangelizing is in fact the grace and vocation proper to the Church, her deepest identity. She exists in order to evangelize…" In this talk I look at two powerful moments in the teaching of Jesus. First, we look at The Great Commissioning, Jesus' last words to His disciples before His Ascension in which He bestows upon them their life's mission. Then we'll look at The Greatest Commandment and discover how we are to live out this mission. It's a wake up call for Catholics to put their faith in practice and bring Christ to the world.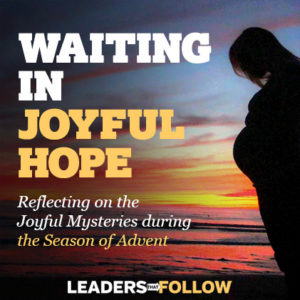 Waiting in Joyful Hope
This talk is a reflection on the Joyful Mysteries of the Rosary. It works best during the season of Advent, but can be given at any time of the year. We'll dive into each of the five Joyful Mysteries and discover what they mean for us today, learning the powerful lesson that meditating on these important moments in the life of Jesus and His Mother, the Blessed Virgin Mary, we come closer to both of them.
Testimonials from Previous Events
"Thank God for the gift of Mr. Ricky Jones to the Church. Oh! May the Holy Spirit guide you in this holy work of yours. Jesus said He will not lack shepherds to feed His sheep. You are among them."
— Fr. Switbert Mujuni
"Thank you Ricky Jones… for leading our Half-Day San Fernando Valley ACTS Core Team Retreat yesterday. It hit all the marks regarding humble, servant leadership and teamwork with our center or focus remaining on Jesus Christ. A morning of wonderful faith formation and fellowship. It was time well spent… God is good, all the time!"
— Anthony Reil
"We are called to evangelize. But if you are someone like me that does not see yourself as a leader, then this is the book for you. Ricky Jones presents the lessons in such a simple, but meaningful way that I was motivated to practice them. After reading and taking the workshop 'evangelize' or 'leading people to life change' did not seem so scary."
— Diane Villalobos-Olivas
"Thank you for sharing the word of God! You're definitely an excellent preacher! Love the way you approach the people with questions! I loved your preaching about Mercy! You're a very humble person! And the Lord uses people with a humble heart! And you're it! Love and respect you and your family! Blessings to you all! Keep up the good work of the Lord!"
— Beatriz Fimbres
Invite Me to Your Event
I would love to come and speak at your event. Please use the form below to contact me and I'll be in touch to work out the details.