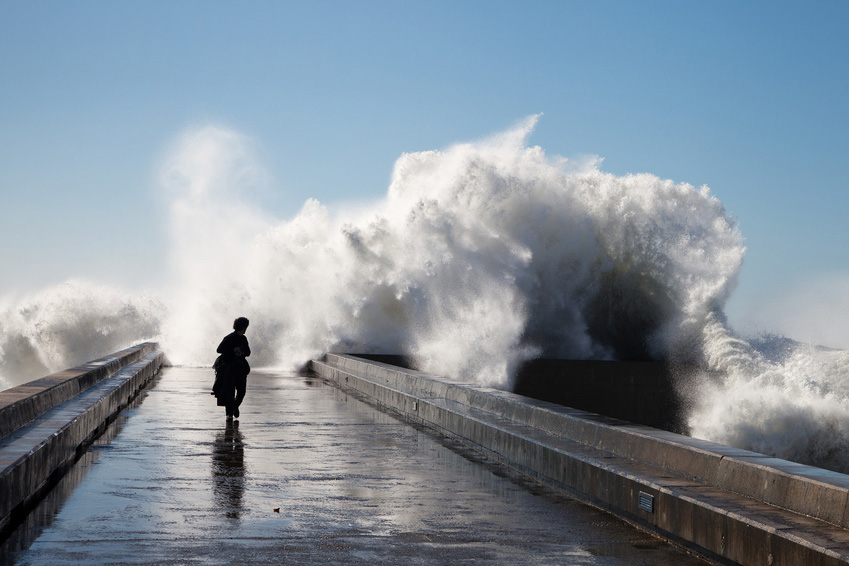 Striving for holiness is a lifelong battle. To truly live our faith as Christians is no easy task. We live in a world at war, and often we even find ourselves at odds with the faith we so desperately cling to.
"If you want a religion to make you feel really comfortable, I certainly don't recommend Christianity."

~ C. S. Lewis
This is certainly the truth. So many have the misconception that because you are a Christian your life is supposed to somehow be perfect. Unfortunately, that is not the case. Christianity was never designed to be a carefree lifestyle. In fact, Jesus explicitly told us that it would be hard, that people would hate us, chase us down and make us suffer simply for claiming to be followers of this Jesus.
"Blessed are they who are persecuted for the sake of righteousness, for theirs is the kingdom of heaven. Blessed are you when they insult you and persecute you and utter every kind of evil against you [falsely] because of me. Rejoice and be glad, for your reward will be great in heaven. Thus they persecuted the prophets who were before you."

~ Matthew 5:10-12
Understanding this intellectually is all well and good, but what happens when the suffering Jesus promised us seems to envelope our lives? How do we remain faithful to God when our lives seem to be falling apart around us?
1. Be Thankful for Your Freedom
I assume you aren't living in those areas of the world where Christians are actively being hunted down and killed. Being thankful for the freedom you have to worship God and practice your faith freely and publicly without fear of physical harm is the first step. Please pray for those persecuted for their faith and the conversion of those out to destroy them.
2. Join a Small Group
Christians need community. Period. Going through the storms of life is always difficult, and even more so when you are going it alone. This is why I recommend you joining or starting a small group. It can be a bible study, a women's group, or just friends who get together to share their faith and experiences. I've seen first-hand many times how the communal aspect of our faith can help us especially in the difficult times. It helps to feel supported and to have people of faith who can walk with you through these difficult times.
3. Don't Give Up on God
In the storms it can feel all is lost. Peter walked on water then started to sink. Focus on him and not on the fear of the storm that surrounds you. He will always be there to pull you out of turbulent waters. Thankfully, our God is a God who is true to His Word and faithful to His promises. He is trustworthy and always there for us, ready to lavish His life-changing love upon us.
4. Seek Spiritual Direction
In every aspect of our lives we are open to advice and good counsel, so why not with our faith? A spiritual director is someone who advises and guides you on the journey. If you know of a good priest or holy person who can guide you one on one in this spiritual journey I invite you to take advantage. Often times they can help you to see things from another point of view.
Question: Have you found it difficult to follow God and not lose faith when life gets hard? Have you followed any of these pointers and found them beneficial?