Why You Should Have an Attitude of Gratitude [Podcast #009]
This week in the United States of America we celebrate the great holiday of Thanksgiving. And of course when we think about Thanksgiving we think about turkey, pilgrims, and indians. But there's much more to Thanksgiving than that. It's more than just a day, it's an attitude. This week I discuss how living with an attitude of gratitude will change your life and the lives of those around you.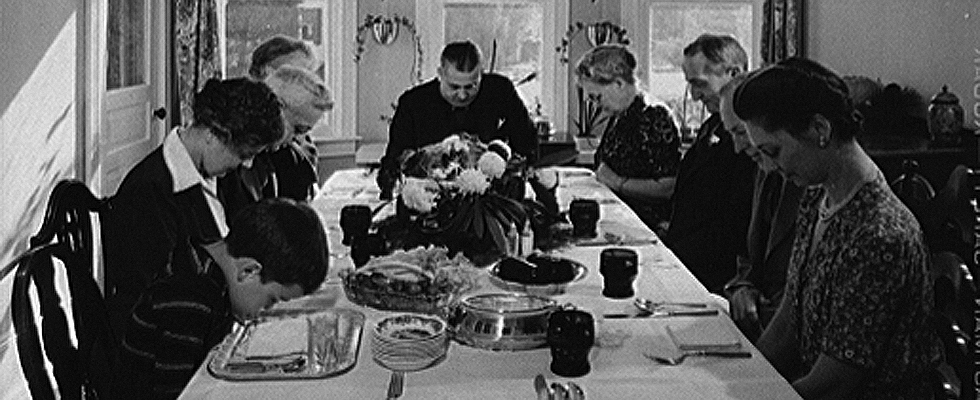 Podcast: Play in new window
The Promise of the Week
"Praise the LORD, for he is good; for his mercy endures forever."

~ Psalms 136
God's love is eternal, it "endures forever". It is also unconditional, which means there is nothing we can do that can separate us from the love of God (Rom 8:38). Of course, when we sin we damage our relationship with God, but God never stops loving us. And He always seeks to reconcile us to Himself.
The Catholic Fact
The word Eucharist means "thanksgiving". The whole idea of a meal of thanksgiving, of friendship, of love, is essentially a Catholic idea. I hope this changes the way you approach the Holy Sacrifice of the Mass. When you go to Mass give thanks to God for all that He has done in your life. And make the Mass a part of your family's Thanksgiving Day traditions.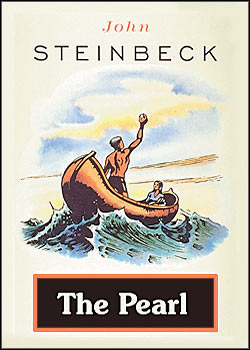 Ricky's Bookshelf
This week I recommend a great little book called The Pearl by John Steinbeck. It is the short story of a poor Mexican pearl fisherman who finds the world's largest pearl and the incredible impact it has on his life while it's in his possession. As he attempts to sell the pearl he is faced with various difficulties. Steinbeck does a great job of relating how "the love of money is the root of all evil" (1 Tim 6:10) and how being ungrateful for what we have and lusting after more is an unhealthy way to live.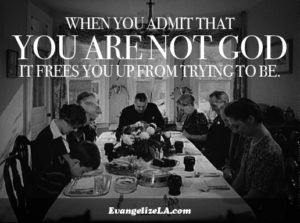 Why You Should Have an Attitude of Gratitude
Thanksgiving is about more than turkey. Thanksgiving is an attitude that we must learn to live with. When you approach each day with gratitude, recognizing that everything we have, everything we are, all the talents, gifts, and abilities, our personality, etc. are all given to us by God. When we realize how blessed we are and how unworthy we are to be so blessed it helps us to be grateful for what God has done for us. When you admit that you're not God, it frees you up from trying to be.
I invite you to check out my blog post Attitude + Gratitude = Beatitude and I also challenge you to live with an attitude of gratitude. Make gratitude a part not only of your Thanksgiving Day celebration, but a part of your everyday life and watch how God begins to transform your life.