Spend Your Lent with Jesus and Job
---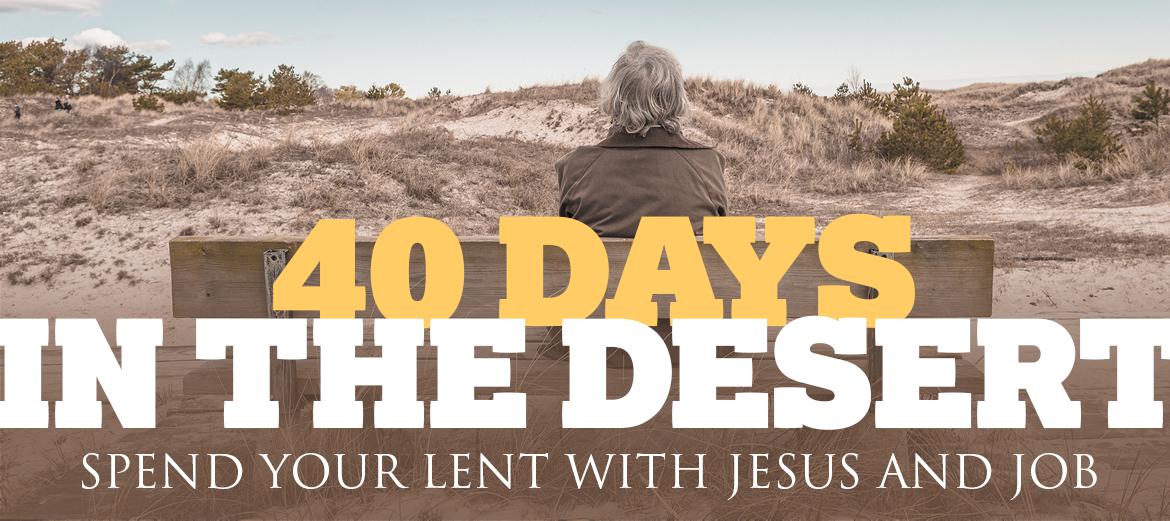 Jesus spent 40 days in the desert in prayer and fasting. It was rough, but it was life-changing. Now it's your turn. Sign up to receive daily scripture readings and reflections this Lent. We'll be going through a chapter each day of the Book of Job and exploring the power of redemptive suffering and see how the struggles of life make us into saints!
Additionally, you can watch the daily videos on Facebook or YouTube, or if you prefer to podcast listen on SoundCloud, Stitcher, or iTunes!
Sign Up for Daily Lenten Reflections!
Note: Your email address will be kept private and not shared with any third parties. You will receive email updates each week with the latest content. You a free to unsubscribe at any time, no questions asked.